Deboning machines
Mayekawa has been introducing robotic products that automates deboning process. It was a challenge to develop new technologies that let machines handle irregularly-shaped soft objects, which had never been done before.
The journey to develop a fully automated deboning machine all began with "TORIDAS", the automated chicken whole leg deboning machine. Today, we offer a variety of automated deboning machines that meet high standards of quality and yield.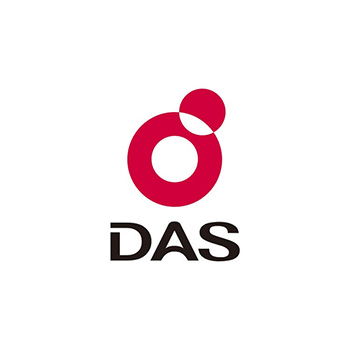 Poultry
TORIDAS - automated chicken whole leg deboning machine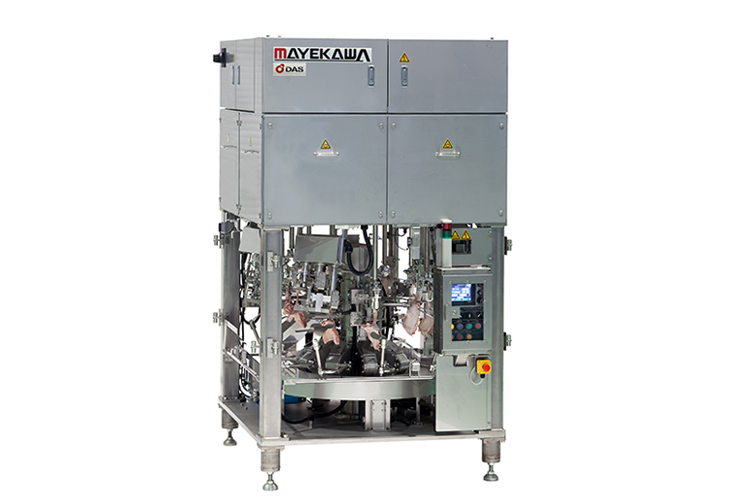 TORIDAS
In the past, deboning of the whole chicken legs was human-labour dependent. We are pleased to say that Mayekawa was successful in automating this process. By simply loading the bone-in leg in it, TORIDAS will separate the bone from the meat, while giving you yield as high as that of manual deboning. Automating the deboning process will provide stability in the quality and yield, all the while satisfying the hygienic requirement.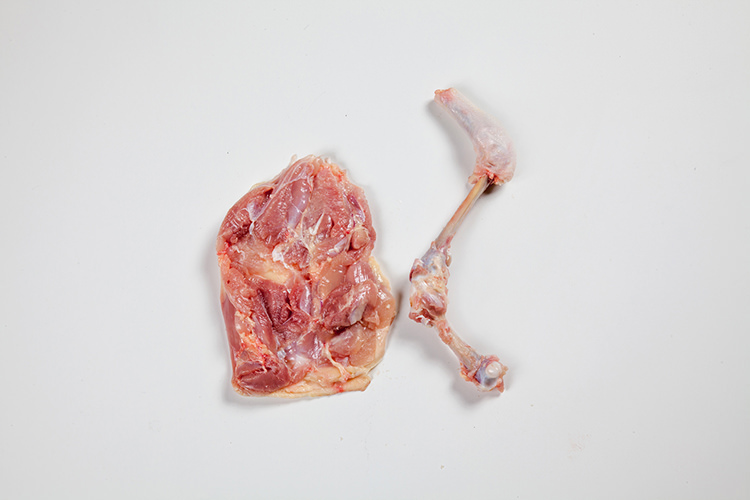 Output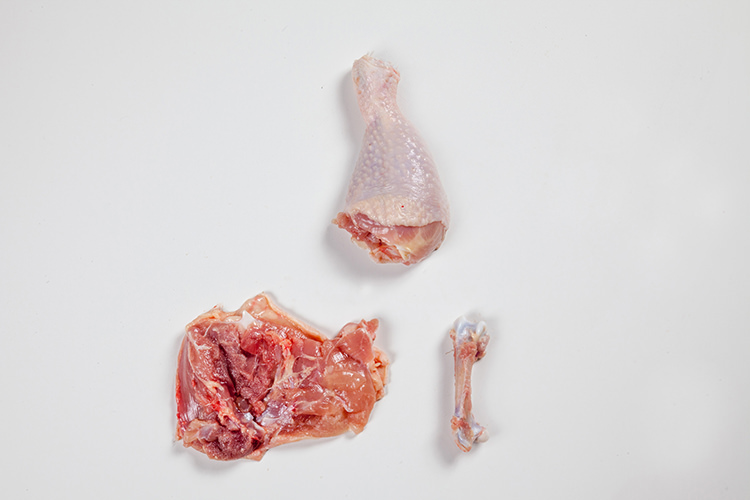 Thigh meat & drum stick *Options
SPECIFICATIONS
Capacity: 1,000 legs/hour, maximum
Comparable yield to manual deboning
Standards & Qualifications: UL, CE
Poultry
YIELDAS 3000-E1 - automated front half deboning machine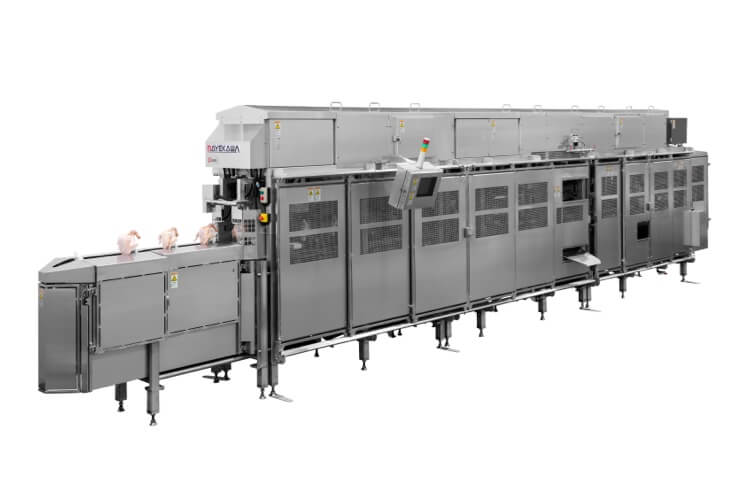 YIELDAS 3000-E1
The image processing feature allows cutting for all meat that is shaped differently. By automating the segmentation of breast meats, YIELDAS 3000-E1 can produce, fillets wings, tenders as well as carcasses with a simple load of front halves.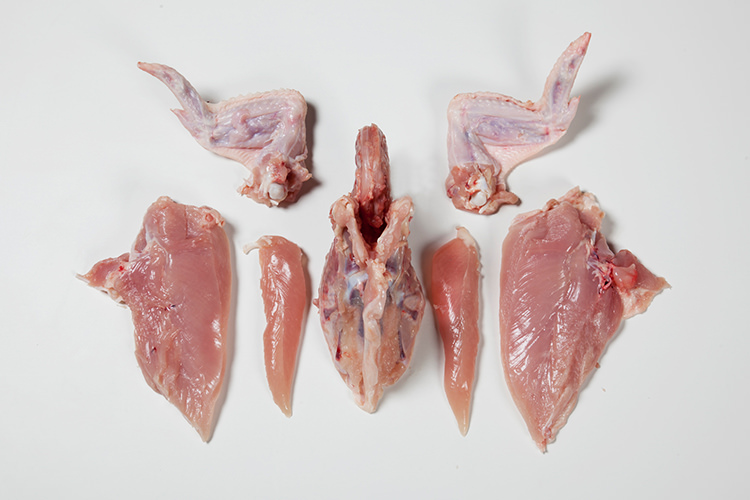 Output
SPECIFICATIONS
Capacity: 3,000 front halves/hour, maximum
Equivalent yield and comparable appearance of the deboned fillets and tenders to manual deboning.
*Front half with broken carcass and/or hip carcass cannot be processed.
Standards & Qualifications: UL
Poultry
WINGDAS - automated chicken wing drumettes deboning machine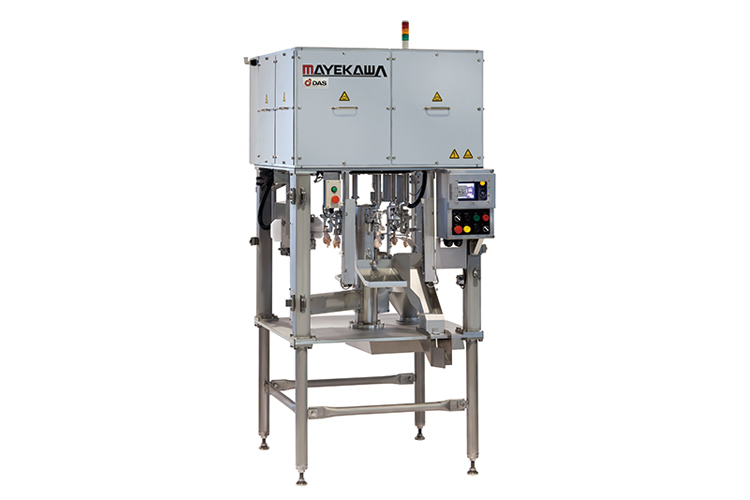 WINGDAS
The manual deboning process was very difficult for chicken wing drumettes prior to this new development. Deboning chicken wing drumettes through the WINGDAS is done by our automation process. Either deboned chicken wing drumettes or deboned chicken tulips, also known as chicken lollipop wings can be produced. The appearance of meat has high quality, high yield and it is reliable. It is capable of a full wash down to prevent cross contamination.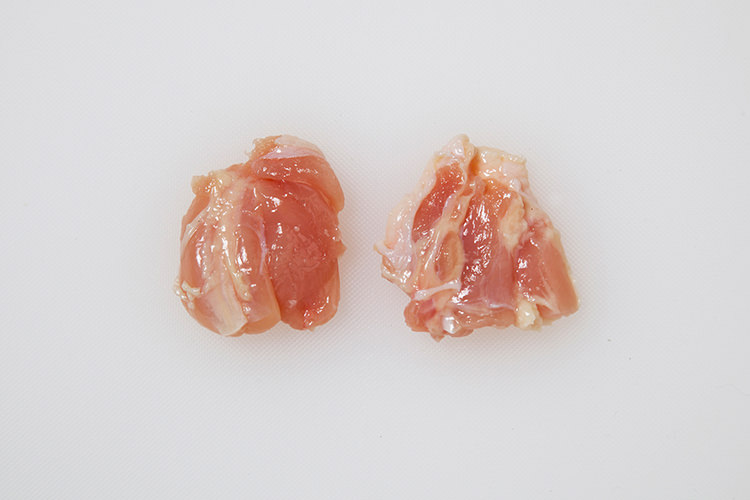 Boneless chicken drumettes (after trimming)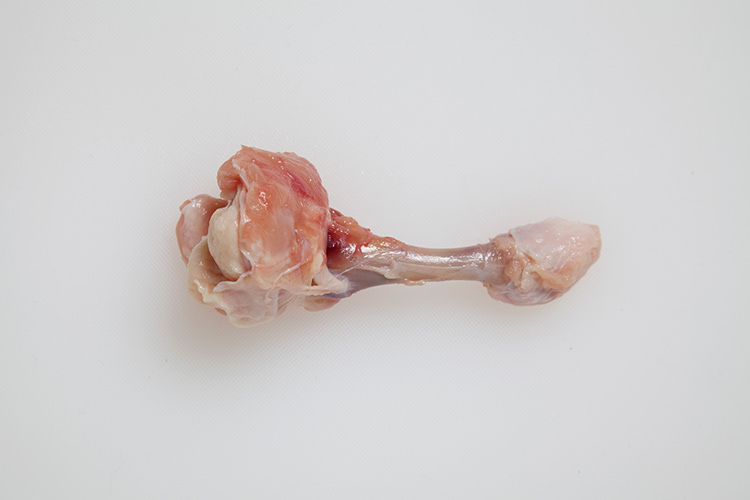 Chicken tulip/lollipop wings (after trimming)
SPECIFICATIONS
Capacity: 1,200 pieces/hour, maximum
Poultry
TAKIDAS - automated turkey whole leg deboning machine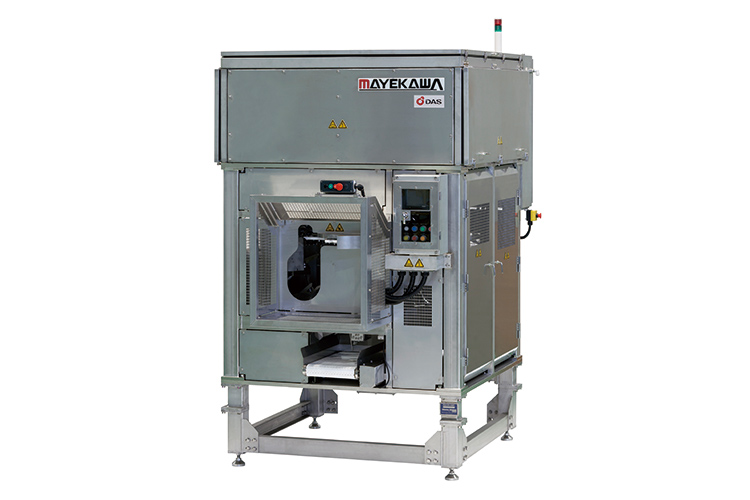 TAKIDAS
Automated slitting and final separation feature are the standard features. TAKIDAS automates the deboning process of bone-in leg meat and separates the bone and leg meat after the turkey whole leg is loaded on the machine.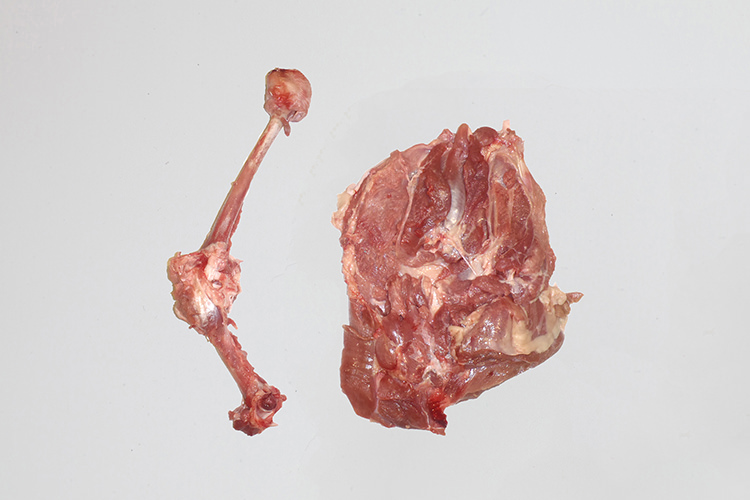 Output
SPECIFICATIONS
Capacity: 700 legs/hour, maximum
Standards & Qualifications: UL, CE
Meat
HAMDAS-RX - automated pork ham deboning machine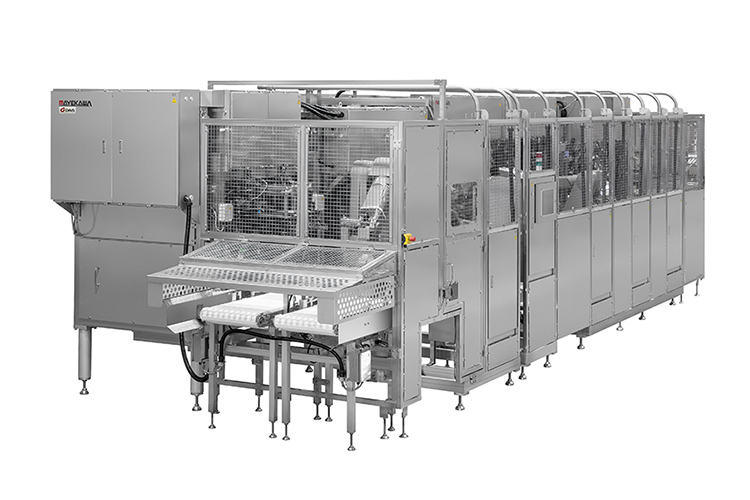 HAMDAS-RX
Mayekawa has developed the world's first automated ham deboning robotic machine. HAMDAS-RX automatically debones pork ham after pre-cutting is performed. The auto measuring feature allows precision cuts to the correct specifications of each ham and provides optimal yield.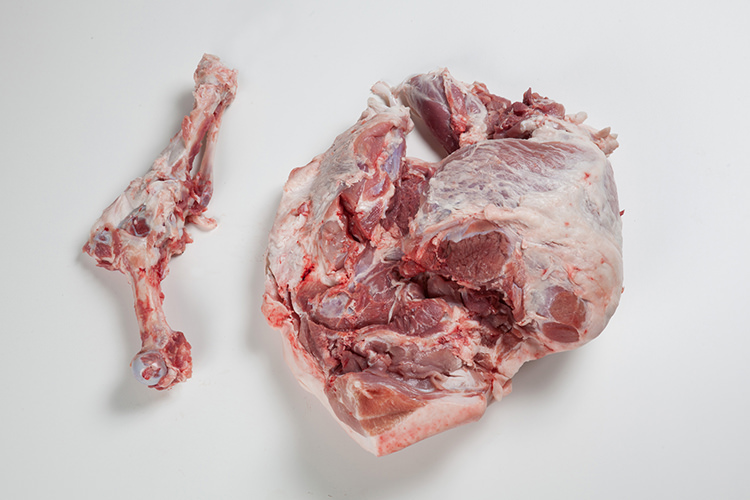 Output
SPECIFICATIONS
Capacity: 500 hams/hour, maximum
Auto Judgement function allow HAMDAS to debone right or left leg.
Standards & Qualifications: CE
*Both hipbone and tailbone must be removed prior to deboning.
Meat
WANDAS - RX-automated pork shoulder deboning machine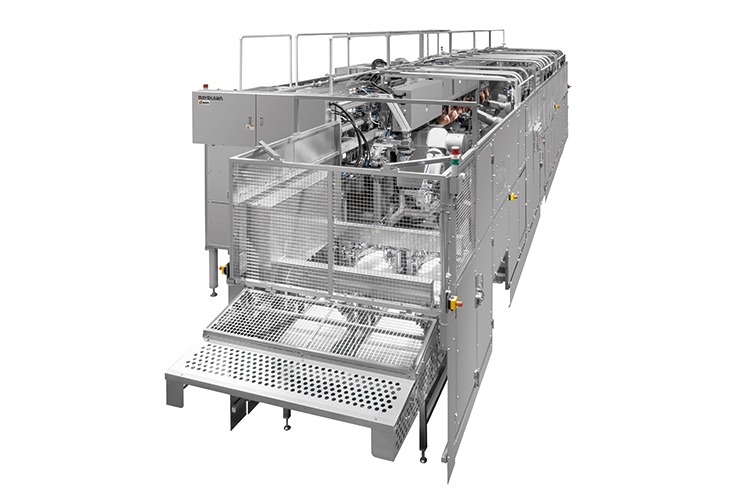 WANDAS-RX
Mayekawa has developed an automated pork shoulder deboning robotic machine, the WANDAS-RX. It utilizes the technology of the HAMDAS-RX. Our image processing and auto measuring features with a vertical multi jointed robotic arm allows WANDAS-RX to process precision cuts on various sized pork shoulders.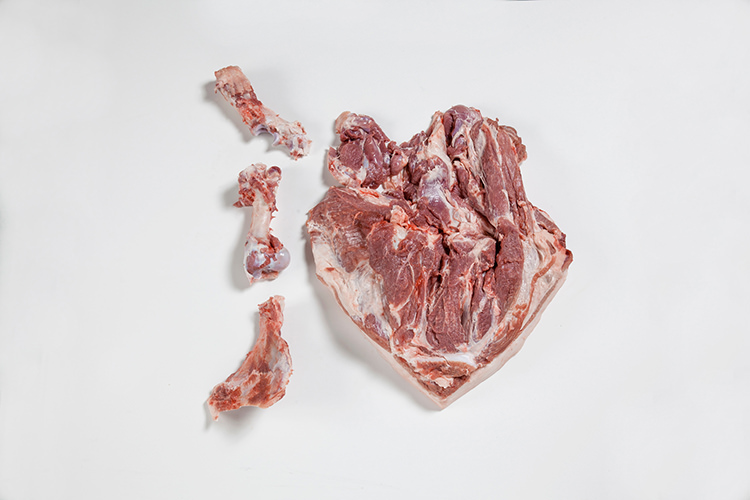 Output
SPECIFICATIONS
Capacity: 600 pieces/hour, maximum
After slitting scapula manually, the vertical multi-jointed robotic arm automatically loads a whole pork shoulder onto the machine, cuts the shoulder along the bone and discharges the bone.
Standards & Qualifications: CE 
We're ready to help, wherever you are